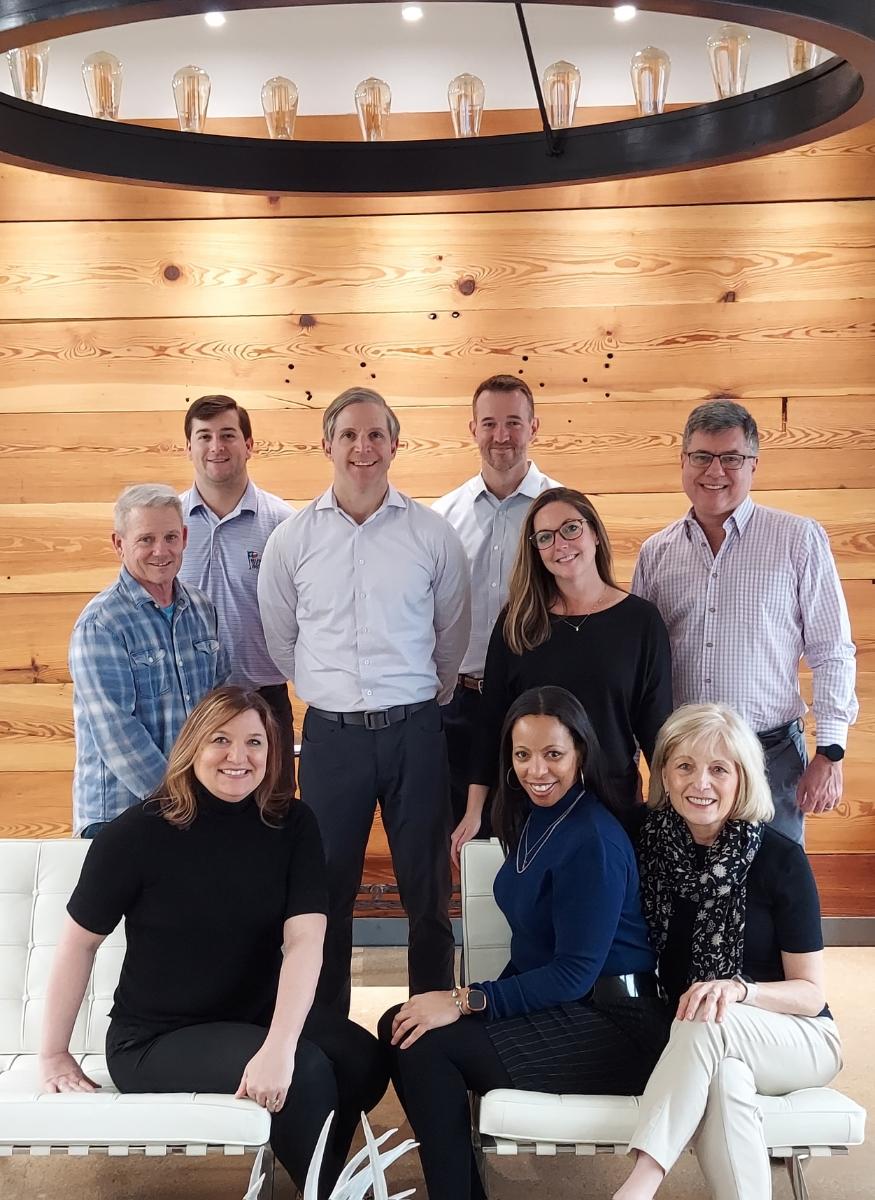 The Hallmark of Our Success
We promote a culture of investing in our people as much as we focus on our commercial real estate investments. We encourage individuality and ingenuity but demand collaboration above all else.
Our commercial real estate investment and operating company comprises an established team of forward-thinking, future-focused commercial property management experts committed to delivering sought results.
Managing Partner
Caleb Smith
Caleb Smith is the primary visionary behind the company's structure and strategy. Smith joined Spire in 1997 and is actively involved in charitable works, including Spire's Children and the Arts Foundation, the Ovarian Cancer Research Fund and The Wildflower Orphanage in South Korea.
President, Partner
Jon Ruff
Jon Ruff joined Spire in 2000 as Assistant Vice President and has been vital to the success and evolution of the company. In June 2013, Jon was recognized as one of Real Estate Forum's 40 Under 40, a prestigious national honor and a credit to both Spire as well as his personal achievements and successes.
Project Manager - Tenant Improvements
Carolyn Norman
Carolyn Norman oversees tenant improvement projects for Spire's real estate portfolio. Norman joined Spire Realty Group in October 2018, bringing over 30 years of experience in corporate real estate experience from design to construction management.
Project Manager - Tenant Improvements
Cindy Karnes
Cindy Karnes joined Spire in June 2015, bringing more than 19 years of commercial design and construction management experience to the team. She works directly with building owners, property managers, brokers, tenants, general contractors, and a team of consultants to deliver successful projects.
Strategy Manager
Jack Minter
Jack Minter assists in developing, implementing and executing multiple acquisition strategies of the company. Minter joined Spire in 2018 with more than 40 years of commercial real estate-related capital markets experience. He has been responsible, as the lead and/or as a team member, for more than $30 billion of commercial real estate transactions.
Vice President of Information Technology
Jordan Crow
Joining Spire in 2008, Jordan Crow has been responsible for directing the technical strategy for Spire Realty Group and has played a crucial role in aiding Spire's acquisition strategy. Crow has 12 years of experience in the IT industry. Working in various industries throughout his career has given him an edge when managing projects and implementing the best solutions.
Senior Property Manager
Kristin Young
Kristin Young brings more than 12 years of commercial real estate experience to the team. She has managed over 11 portfolio properties and is currently overseeing the transition of a centralized commercial property management team out of the Dallas Corporate office. She offers her clients excellent service while still being able to be personable with every tenant.
Manager of Construction
Scott Atkinson
Scott Atkinson is involved with acquisitions, dispositions, leasing, construction, and commercial property management, ensuring the highest standards for construction. Atkinson joined Spire in 1989 and has been involved in numerous construction projects, remodels, and complete renovations, including Bryan Tower in Dallas, Texas.
Asset Manager
Andrew Tompson
Andrew joined Spire in December 2022. Andrew has over 25 years of experience in Asset Management and Financial Analysis. Andrew holds a BA from the University of North Texas in Economics & Psychology and an MBA from Southern Methodist University.
The Spire Realty Group Children and the Arts Foundation is part of our commercial real estate investment firm's commitment to bringing positive change to the community. Spire takes an active role in fostering the advancement of the arts by young artists, children and students.